RIDE ENDURO VAT FREE
Save the VAT equivalent on all 2023 enduro models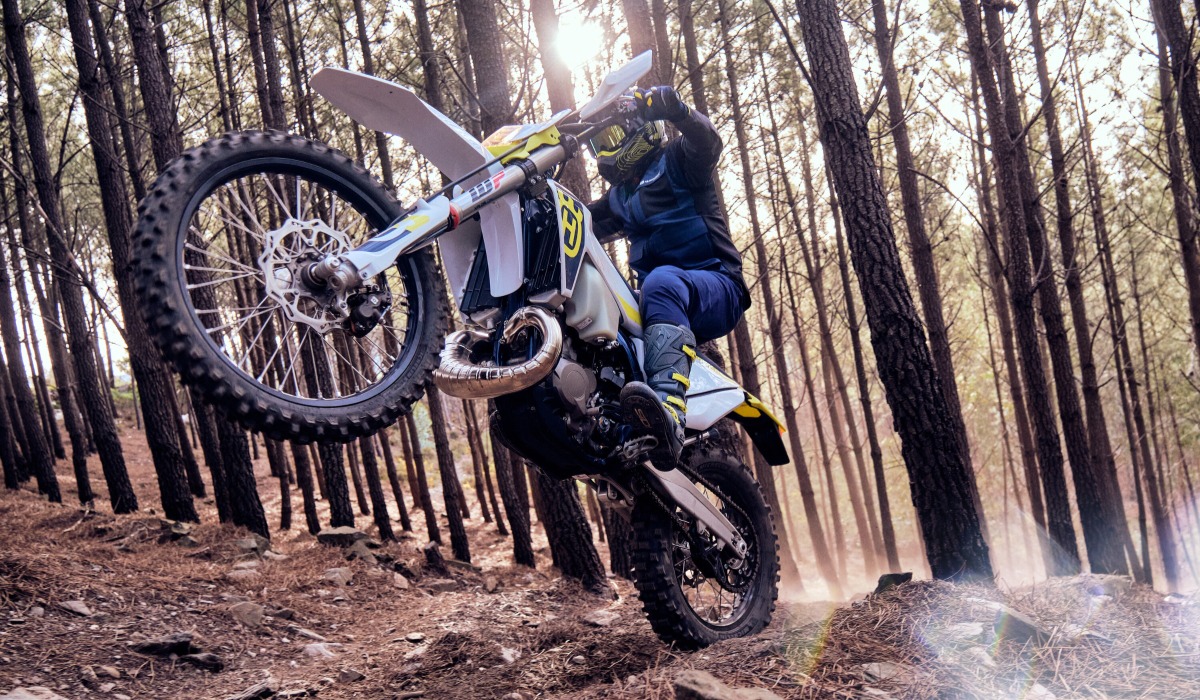 Enduro precision now comes at a new price. Already offering cutting edge performance that excels in the toughest conditions, the HUSQVARNA MOTORCYCLES FE and TE Enduro ranges now come with savings of up to £1,728. This means that the transition to a new pioneering life is made even easier for riders looking to push their limit higher, further and faster.
In the two-stroke corner, the small, but perfectly formed, TE 150 joins the TE 250 and TE 300 options to make a formidable 2T range. Included in the promotion are the HERITAGE models that acknowledge the rich history of HUSQVARNA MOTORCYCLES in their graphics and EXCEL alloy rims.
The four-stroke department enters the fray with four capacities ensuring that every rider is catered for. From the FE 250 to the mighty FE 501 (with the FE 350 and FE 450 the stepping stones between each bike), each machine is packed with power, technology and unparalleled attention to detail to ensure you take to the trails with confidence in the package beneath you. Again, the HERITAGE versions are also included in the promotion.
MY23 ENDURO MODEL
SAVING
VAT FREE* PRICE
TE 150
£1,511.67
£7,588.33
TE 250
TE 250 HERITAGE
£1,595.00
£1,611.67
£7,975.00
£8,058.33
TE 300
TE 300 HERITAGE
£1,636.67
£1,653.33
£8,183.33
£8,266.67
FE 250
FE 250 HERITAGE
£1,653.33
£1,670.00
£8,266.67
£8,350.00
FE 350
FE 350 HERITAGE
£1,695.00
£1,711.67
£8,475.00
£8,558.33
FE 450
FE 450 HERITAGE
£1,711.67
£1,728.33
£8,558.33
£8,641.67
FE 501
£1,728.33
£8,641.67
*VAT Free pricing refers to the removal of the VAT element from the suggested retail price. VAT will be paid on the promotional price of the motorcycle. Cannot be used in conjunction with any other promotion. We reserve the right to withdraw this offer at any time. Offer only applies to model year 2023 machines. This offer is only available while stocks last.