1290 Super Adventure S 2023
£14,599.00
Was £16599.00
Incredible savings with KTM PowerDeals
1290 Super Adventure S 2023 Media
Model Description
Covering ground quickly and effortlessly is what the KTM 1290 SUPER ADVENTURE S is made for. An Adventure-specced V-Twin with 160 hp & 138 Nm means that entire cross-country journeys are dispatched easily, while Adaptive Cruise Control and Semi-active Suspension together with reworked rider-focussed ergonomics and technology bring agility and long distance comfort to an entirely new level. It's a bold claim, but we'll make it – the KTM 1290 SUPER ADVENTURE S is the new benchmark.
ENGINE
With a sledgehammer hit of 160 hp and a massive 138 Nm of earth-twisting torque, the proven V-twin LC8 engine once again takes the accolades as the most compact, lightest, and best performing engine in the segment. Its greener too, meeting all EURO5 regulations and will deliver 15.000 km service intervals and low fuel consumption, trip after trip, mile after mile. 
TRANSMISSION
Helping the KTM 1290 SUPER ADVENTURE S shift – in more ways than one – is a 6-speed PANKL transmission with a new, lighter aluminum shifting drum with optimized tracks for faster, smoother gear changes. Shifting forks have also been coated in copper to reduce wear and tear. This also helps the Quickshifter+ engage quicker for ultra-fast, slick gear changes.
PASC CLUTCH
Not only does the slipper clutch open when the engine back-torque becomes too high, it also assists when you open up the throttle. The former prevents destabilizing rear wheel chatter when braking sharply or decelerating; the latter reduces the lever force required for changing gears, allowing the clutch to be controlled with one trigger happy finger – saving you energy while riding.
CYLINDER HEADS
A key element in the smooth power delivery of the 75° V-twin is each cylinder's state-of-the-art 4-valve DOHC cylinder head. These combine twin plug ignition, flow-optimized ports and a slick low-friction valve drive train with cams from each cylinder's twin overhead camshafts driving DLC-coated cam followers.
DLC COATING
Diamond-Like Carbon – or DLC for short – is an extremely hard, durable coating used in many engine parts, such as cam followers, to assist sliding behavior. It improves performance and our engines love it!
TWIN IGNITION
The twin plug ignition system controls the two differently sized spark plugs in each cylinder head independently of each other. This results in improved combustion and a smoother, optimally controlled combustion sequence. What that means to you, is better-controlled power, lower fuel consumption, and reduced emissions.
PISTON
The pistons in the KTM 1290 SUPER ADVENTURE S are forged, and are derived from Formula 1 technology. The result is a high loading capacity despite its extremely short and lightweight design. The piston skirts have an additional state-of-the-art, Grafal® finish. It further reduces friction and is particularly hard wearing.
CRANKSHAFT
The extremely low crankshaft reciprocating weight enhances the responsiveness and free-revving nature of the engine. With a flow-optimized crank web shape, the particularly low-loss running of the crank drive is further enhanced.
OVERDRIVE
The sixth gear serves as a long overdrive in the KTM 1290 SUPER ADVENTURE S's well-spaced gearbox. This saves fuel and adds to your cruising comfort.
RIDE-BY-WIRE
Smooth throttle response is what you get, beyond simply being free of a throttle cable, which is why the KTM 1290 SUPER ADVENTURE S's ride-by-wire system is so attractive. It ensures perfect dosage of the readily available and plentiful torque, while electronically translating rider throttle commands into throttle valve positions, which are perfectly adjusted to suit different riding conditions.
LONG SERVICE INTERVALS
With a 15,000 km service interval, adventure riders can head off into the wilderness with complete confidence. This comes courtesy of a unique mix of the highest quality components combined with a fully developed, proven, and reliable engine.
POWER-TO-WEIGHT RATIO
The combination of lightweight chassis engineering and a compact, powerful engine take the KTM 1290 SUPER ADVENTURE S to the top of its class in terms of power-to-weight ratio and ride dynamics. The result is one of the lightest, and best performing adventure motorcycles in its segment.
EXHAUST
Providing the bark for the bite, the KTM 1290 SUPER ADVENTURE S features a completely reworked exhaust system. Two new headers lead the exhaust gas to a hydroformed collector chamber with two catalytic converters. These, in conjunction with 3 lambda sensors allow the emissions to stay within the latest EURO5 limits. Meanwhile, at the business end, a newly designed stainless-steel silencer provides a typically v-twin tone.
AIR FILTER
Thanks to a reworked airbox, riders can now easily access the air filter by simply removing 4 screws to remove the storage compartment ahead of the fuel filler cap. Also, the filter itself now features vertical ribs, instead of horizontal. which helps direct dust or sand towards the bottom of the air box, without getting sucked into the filter slats. Overall, a better design for hardcore adventurers.
COOLING
The KTM 1290 SUPER ADVENTURE S now features 2 separate radiators instead of a one-piece unit. The result is better heat dissipation, and improved cooling all-round. Cleverly designed air ducts now also stream cool air towards the engine, not only keeping the motorcycle cool, but the rider's legs cool too.
FRAME
A new, reworked, and lightweight, chrome-molybdenum stainless steel trellis frame featuring laser-cut tubes, combines with forged elements for an ultra-strong component on the KTM 1290 SUPER ADVENTURE S. The steering head has been moved 15 mm rearwards, to shorten the overall frame for improved cornering behavior, while the front engine mount has been rotated forward by 2 degrees to aid in hard acceleration, keeping the front end firmly planted on the ground. A newly designed, lightweight, and high-strength aluminum side stand completes the package.
SWINGARM
Extended by 15 mm to optimize tracking stability in conjunction with the shorter frame, the die-cast, open-lattice swingarm retained it lightweight and pin-point manufacturing to provide stiffness and uncompromised control when out on the road.
SUSPENSION
There's no modest way to say this, but – the KTM 1290 SUPER ADVENTURE S is fitted the most advanced suspension system on the market. Featuring a new generation of innovative WP Semi-Active Suspension technology (SAT) with electronically controlled magnetic valves for variable damping, providing a wide range of adjustability for maximal comfort and safety. Best yet, all the settings and adjustments to the suspension can be made via the dashboard and are indicated on the TFT screen. In addition, the optional Suspension PRO package allows the rider to benefit from an automatic setting of the rear shock preload or individually adjustable settings for the shock or fork.
STEERING DAMPER
Heading off the beaten track often leads to encountering some pretty rough roads. Thankfully, things are kept in check my a WP steering damper as standard. Linked between the frame and the triple clamp, the steering damper ensures things are kept tidy when the road isn't.
WHEELS & TIRES
Featuring bespoke MITAS Terra Force-R rubber, which is specifically developed for new KTM 1290 SUPER ADVENTURE S, provides exceptional grip, handling behavior and optimal stability at highspeed.
BRAKES
Precise. Powerful. Consistent. Just as you would expect from a set of Brembo brakes. Up front you'll find twin 320 mm diameter discs, which are radially mounted, plus 4-piston fixed calipers. At the rear, excess speed is taken care of by a generously dimensioned 267 mm diameter disc. And in case of an emergency, Bosch's two-channel 10.3 ME ABS is there to save the day.
FUEL TANK
A completely redesigned 23 litre, 3-part fuel tank. This is made up of two large fuel cells on each side of the frame, with an upper, central vessel that supplies fuel to the lateral units. The fuel cap is also new and electronically controlled. But the best bit? A storage compartment reminiscent of the iconic KTM 990 ADVENTURE has been included in the new design, complete with a USB socket and big enough to hold your cellphone, sunglasses, or wallet. 
HANDLEBAR
Wide, adjustable, and ready for long hours in the saddle, the high-strength tapered aluminum handlebars are designed to provide riders with greater control, and uncompromised comfort. Newly developed and robust handguards have also been designed for optimal aerodynamic behavior when it comes to high-speed stability. 
ILLUMINATED MENU SWITCH
Illuminated switches don't only look good, but make sense when you're out in low light conditions and need to locate the important buttons in the blink of an eye.
FOOTPEGS
Two foot peg positions: stock or 10 mm up and back (diagonally), allow riders to set the comfort level to suit their height and riding preference, which can make a big difference on a long adventure ride.
SEAT HEIGHT
Where you'll be spending most of your time, the new seat on the KTM 1290 SUPER ADVENTURE S features separate seats for rider and passenger, with the former being adjustable by 20 mm, from 849 mm to 869 mm. Accessing the under-seat area is also made easier, with the seat latch released at the push of a button.
WINDSHIELD
Designed to fend off windblast at high speeds, the windshield has been optimized in the wind tunnel to keep riders comfortable for longer, faster journeys. Adjustment is easy too, thanks to right and left mounted handwheels controlling 55 mm of screen height.
LED HEADLIGHT
Turning night into day, the new cornering integrated LED headlight has been designed to integrate the front Radar Sensor on the KTM 1290 SUPER ADVENTURE S, flanked by cornering and day time running lights. This results in a clean, KTM-distinctive look which provides impeccable illumination with a wide beam pattern to light up the road ahead.
DASHBOARD
Taking charge at the helm is an all-new scratch-resistant 7-inch TFT display. Unmatched in terms of graphics and readability, adventurers can access information and make adjustments to the bike's semi-active suspension on the fly, quickly and easily without navigating complex menus. This comes thanks to a 6-way switch cube on the handlebar. Connectivity is also taken care of by way of KTMconnect, which connects via Bluetooth for TURN-BY-TURN Plus navigation, playing music, and even answering incoming calls. Still catching glare? The TFT screen is tilt-angle adjustable.
USB PHONE SOCKET
No bar-mounted mobile phone cradle? No problem. A convenient compartment keeps your smartphone safe on the road. It keeps it charged too, thanks to its integrated USB socket. The optional incoming call and audio functions using KTM MY RIDE link the phone to the TFT via Bluetooth, so less time is spend staring at the small screen, and more time is spent looking ahead.
CRUISE CONTROL
The KTM 1290 SUPER ADVENTURE S features revolutionary radar-based Adaptive Cruise Control. To appreciate the magic of our ACC, you need to consider the ideal roads may lie hours away. With highways in between, ACC will let you breeze through the transit keeping you ready to strike when you get chance. ACC 'locks on' to a preceding vehicle, automatically adjusting speed and maintaining a safe following distance at all times. This results in more relaxed highway blasting when you need to cover ground fast, giving new meaning to 'intercontinental missile'. 
KTM RACE ON
Forget about ignition keys and mechanically locked fuel caps. The KTM 1290 SUPER ADVENTURE S is fitted with a state-of-the-art keyless-go system with a unique Anti Relay Attack (ARA) system which reduces the risk of misuse of the keyless system by preventing the ignition from being turned on, without iteration on the key fob itself. Too complicated? The ARA system can be disabled completely in the dashboard menu. 
RIDER AIDS
Electronic rider aids provide more control, performance and enjoyment to the rider under a wider range of circumstances. The latest ABS and MTC (Motorcycle Traction Control) technology is designed to enhance your riding experience. Different ride modes are tailored for easy adjustment of the rider aid functions to suit a range of riding conditions. The simple adjustability of these features maximizes the powerful V-twin's innovative technology and equipment across a much wider range of terrain.
MSC WITH C-ABS
Controlling traction isn't only relevant when putting the power down, but also when you back off the throttle and get onto the brakes. Thanks to the state-of-the-art MSC (Motorcycle Stability Control) system made by BOSCH, riders can push on in complete confidence. Lean-sensitive cornering ABS works in conjunction with the MSC systems to allows riders to always use the full power of their brakes while taking lean angle, stability, and road conditions into account. A unique Offroad ABS function will also allow you to push harder before there is any ABS interference.
TPMS
A crucial part of your adventure ride is, arguably, your tire pressure. Thankfully, the KTM 1290 SUPER ADVENTURE S is fitted with a TPMS (Tire Pressure Monitoring System) which monitors front and rear tire pressure and displays it on the TFT for easy viewing. Should there be any pressure loss, a warning will display on the dash.
MTC
Lean-angle-sensitive Motorcycle Traction Control (MTC) reacts to any disproportionate slippage of the rear wheel. This is done via two separate controllers, reading wheel-slip and pitch respectively, making calculations and adjustments in milliseconds. The result? Both straight-line acceleration and cornering efficiency are unhindered with power reduction less abrupt – even when the front wheel lifts off the deck. Want to take the power into your own hands? MTC can be turned off for hardcore offroad adventure.  
ATIR
Failure to indicate is one thing. Forgetting to cancel your turn indicator is another. Thankfully, the KTM 1290 SUPER ADVENTURE S is fitted with an Automatic Turn Indicator Reset or ATIR. After 10 seconds of movement and 150 meters of riding distance, the turn indicator will reset automatically. A big improvement in terms of safety, as it is now impossible to forget to reset the indicators.
OFFROAD RIDE MODE
The real adventure starts when the tarmac ends. For that, we give you OFFROAD MODE. One engaged, ride-by-wire smooths out the throttle response and limits peak power output to better suit offroad conditions. This means riders can lock the rear wheel with the rear brake- a prerequisite for committed offroad riding and deliberately executed slides – while allowing some wheel spin out of corners. Most importantly, the rider is able to hoist the front wheel over obstacles. The rider can also activate the Offroad ABS function to get optimal control in offroad conditions while maintaining full safety. 
OFFROAD TRACTION CONTROL
OFFROAD TRACTION CONTROL allows a certain slippage at the rear wheel. This is for those moments when you want full control, without any unwanted interference mastering controlled drifts. 
OFFROAD ABS
In this mode, three things happen – ABS functionality is deactivated on the rear wheel but maintains some ABS functionality of the front wheel, rear-wheel lift-up detention is disabled, and cornering ABS is disabled. All this together means riders have complete control offroad with confidence. For advanced riders, it allows them to push harder before there is any ABS interference.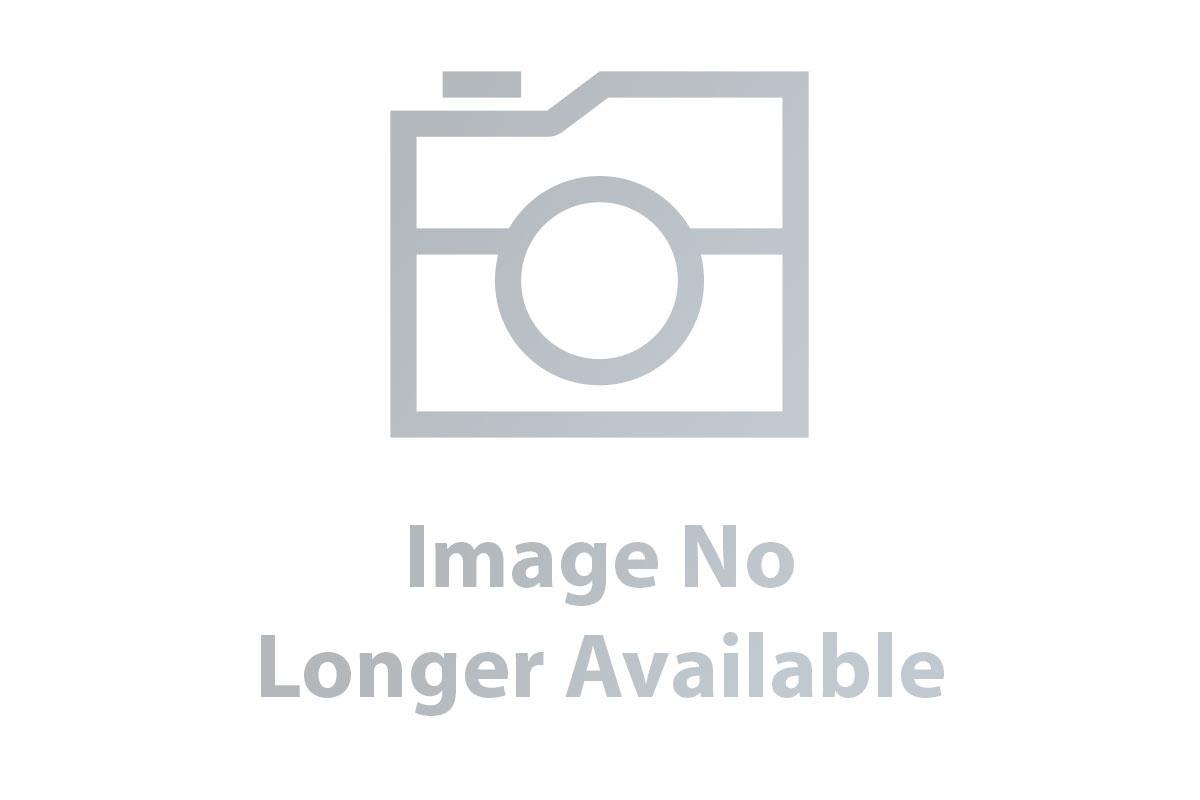 Brand Name
Product Name

1290 Super Adventure S 2023
Price
Product Availability