MUTT HILTS 125 GREEN
£3,650.00
Model Description
Hilts is now a perennial favourite in the Mutt family. Rolling on the same skeleton as our popular Mongrel, Hilts is the brother of the Baja, like that other Brummie brother Thomas Shelby – smart, understated and pretty damn cool with a touch of underlying aggression.
COOLER KING
Individually painted this Hilts rocks a deep matt Green finish on the tank, side panels and mudguard, accented with a subtle Mutt Monogram on the tank and our custom script on the side panels. Each antiqued brown seat is hand stitched and formed to our specification by upholstery experts evoking the interiors of luxury vintage cars. High rise cross braced bars push the rider up into that tracker position so ideal for bashing city traffic and hooning around the lanes. Fat deep tread nobbly tyres sit on fully blacked out 18" wheels, hand finished aluminium mudguards have been shortened and colour matched to the tank and side panels.
CITY SMASHER/COUNTRY CRUISER
High rise cross braced bars and diamond pattern black grips sit the rider in an upright position perfect for jamming this machine through inner city traffic or hammering around country lanes. The halogen headlamp with yellow tinted lense is protected by a powder coated grill and small aluminium LED indicators complete the understated look. Satin black custom shock sit on a shortened twin shock frame which houses our bullet proof 4-stroke engine, now with fuel injection for that extra bit of performance and the matt black stainless exhaust has that unmistakable growl you won't find on any other 125.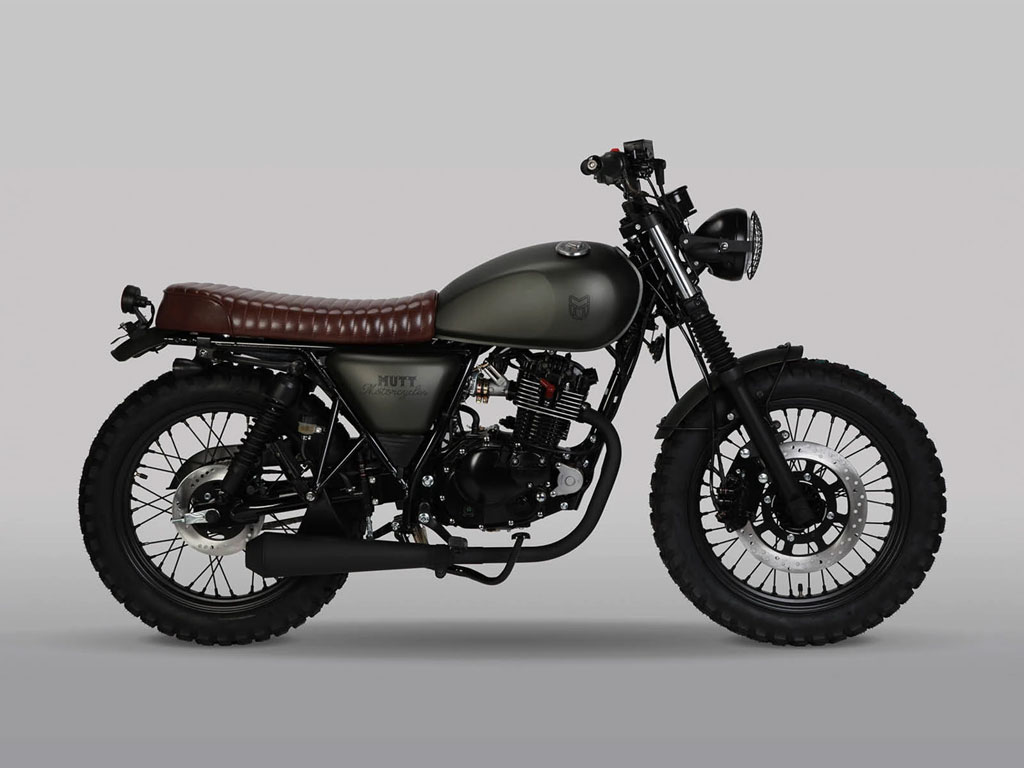 Brand Name
Product Name
Price
Product Availability