Model Description
PRECISION PERFORMANCE & CONTROL
The DSR/X inspires confidence on your journey through an upright riding position with high ground clearance, coupled with instant and smooth acceleration powered by Zero's newest direct drive motor, the Z-Force 75-10X, to easily tackle extreme terrain. This new motor configuration produces the highest output of power ever from a Zero- a whopping 225 Nm of torque, more than enough to power the fully loaded DSR/X and rider over any terrain. Rear shock preload settings are hand-adjustable to dial in a smooth ride with light or heavy loads. DSR/X will be the first electric motorcycle with Bosch's Off-road Motorcycle Stability Control (MSC) which adds further safety, control, and confidence for riders of all experience levels on/off-road in variable traction conditions. Also, the DSR/X is capable of new Cypher III+ features like faster charging, more battery capacity, turn-by-turn navigation, and Parking Mode which adds the ability to ease forward and backward into a parking spot or to aid in clearing tough obstacles. *DSR/X comes in stock with every available Cypher III+ feature..
INSTANT ADAPTABILITY & CUSTOMIZATION
The new DSR/X suite of available premium accessories rounds out this best-in-class, fully capable flagship adventure motorcycle. Beginning with five standard ride modes, the DSR/X can transform any preprogrammed mode into an offroad mode through the Zero Next Gen App. The ability to adapt to any ride conditions on-the-fly is at your fingertips. Whether it be a weekend adventure or a daily commute to the office, select the ride mode that matches your needs and do it again whenever your needs change. Bosch's patented Linked Braking detects a loss of traction and activates controlled dual braking to further enhance stability. Plus, activating the Vehicle Hold braking feature allows the rider a moment to pause with confidence while stopped on an incline or decline.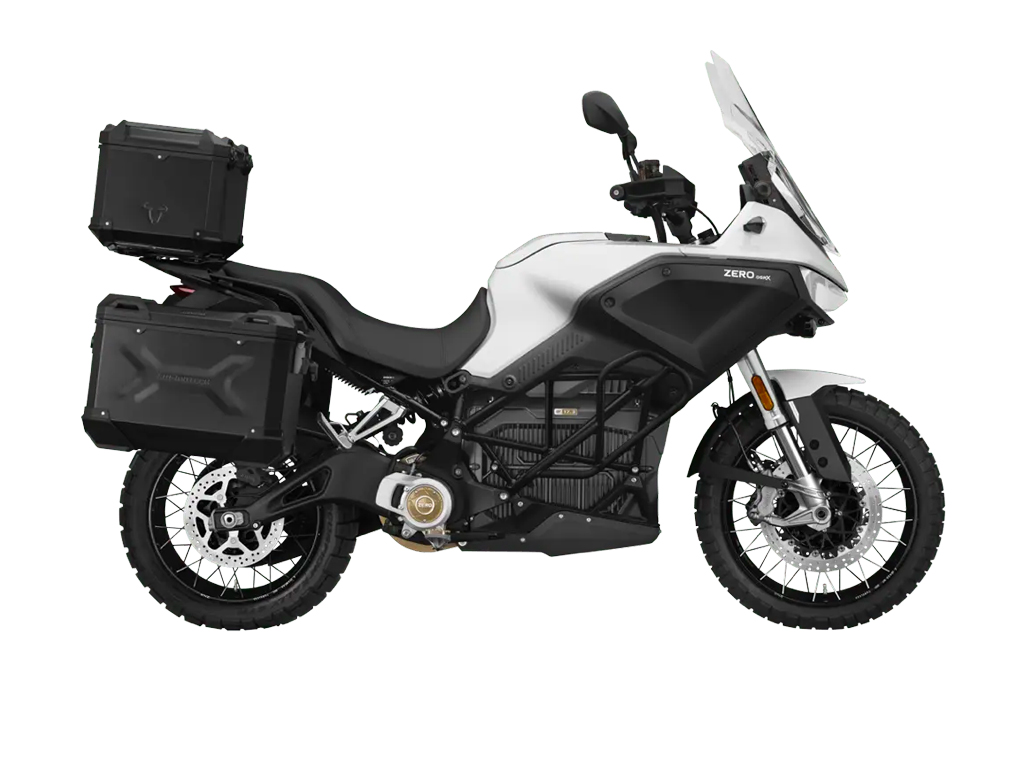 Brand Name
Product Name
Price
Product Availability