Norden 901 Expedition 2023
£13,599.00
Norden 901 Expedition 2023 Media
Model Description
The Norden 901 Expedition is an exceptional evolution of the pioneering Norden 901. Built to take on global adventures straight from the showroom, this technically enhanced touring machine is equipped with all the components needed to discover new worlds. Characterised by its striking colour scheme, the Norden 901 Expedition is built for pioneers. Start exploring today.
Allowing for unlimited offroad exploration, the Norden 901 Expedition is equipped with WP XPLOR suspension front and rear, which unlocks ever more exciting ways to cross rugged terrain. Fully adjustable, riders can create a personalised suspension set up based on their weight, ability, and the terrain that lies ahead. 48mm fork legs paired with 240 mm of suspension travel on both ends guarantee sovereignty on busy roads and remote paths.
Wrapping neatly around the 889 cc twin parallel engine is a high-strength aluminium skid plate. Extending higher at the front than what's found as standard on the Norden 901, the skid plate is incredibly durable and protects both the exhaust and the engine to guarantee that no expedition, no matter how far, is cut short. The centre stand ensures a higher level of stability when servicing the machine in the workshop or when parked mid-ride.
Pack everything you'll need for the longest of journeys with the Side Bag Set. Integrating perfectly with the bodywork, this cleverly designed luggage solution offers ample storage space of up to 36 litres without compromising the exceptional riding experience. Loved by adventure enthusiasts around the globe waterproof soft bags are robust and flexible, which makes them an ideal companion for narrow forest trails.
For early morning starts and those exploring colder climates, the heated grips and rider seat provide instant comfort. Easy to switch on and off via the handlebar-mounted button, these heated components are a vital addition to the Norden 901 Expedition. A three-level adjustment on each end ensures the right amount of heat for all year-round expeditions.
GEOMETRY
Wherever you plan to go or wherever your inner north navigation takes you, the chromium-molybdenum steel trellis frame is designed for distance – able to take the load and deliver day-long comfort. By using the engine as a stressed member the frame can be light and compact. Engineered to deliver precise feedback with agility and light-handlingthrough the tightest bends,stability and comfort over distance and superior offroad ability on the less-travelled tracks. Although it is compact and light the frame is as tough as any challenge you set it, carrying luggage, a passenger or both anywhere from the street to the most remote trail. The geometry of the Norden 901 Expedition was developed to create a world class travel motorcycle for every voyage of discovery. Seat height is manageable for every adventurer thanks to an angled rear shock. The ergonomics place you towards the front wheel for better feel and grip on all surfaces.
BODYWORK
Your Norden 901 Expedition makes you want to explore even further, whether on the daily commute or a year-long journey. Form follows function in the motorcycle's bodywork, echoing the style and single-minded effectiveness of Husqvarna Motorcycles Rally machines. From every angle, the Norden 901 Expedition signals endless exploration capability. The only thing to do is get onboard and ride. Also ready to take you further along the most rewarding trails is the fuel tank with its 400+ km range – you set the destination. With its Dakar Rally style slimline ergonomics it has a low centre of gravity for neutral handling and a manageable seat height while maintaining good ground clearance. Motorsports tough, the fuel tank can resist hard knocks offroad, so there's no fear of being stranded. The lower sections of the tank also protect you from road and trail dirt and spray.
TOURING WINDSHIELD
Ride further, for longer, and benefit from considerably reduced fatigue with the touring windshield. Protecting the rider by deflecting wind around them, the windshield makes long days aboard the Norden 901 Expedition remarkably comfortable, especially on extended rides at higher speeds. A clever air pass in the center results in less turbulence on the helmet reducing wind noises and relieving neck musculature.
LED LIGHTS
Day, night, dusk, mist or fog, LED lights and fog lights illuminate whatever path you choose to follow. You can see that their design is based on competition experience from Husqvarna Motorsports Rally development, the front cowl with its integrated LED headlight and standard fog lights has a slim profile and is key to the Norden 901 Expedition's aerodynamic capabilities, adding stability at speed. A daytime running light encircles the headlight making you and your Norden 901 clearly visible in all conditions. To complete the all-around slim look, also the indicators use LED technology especially handy for safe turning.
OFFROAD WHEELS
You are well prepared for all circumstances with the Norden 901 Expedition's 21 in front and 18 in rear wheels, which will take you from tarmac to rough trails. You can have every confidence in the Pirelli Scorpion Rally STR tyres – grippy on the road and able to find traction on the trail. The wire-spoked, tubeless design of the wheels makes them light for easy handling, flexible for comfort and there is less risk of a flat tyre holding you up and losing you precious riding time. The large diameter of the wheels makes rolling over rougher surfaces easy.
ENGINE
Every twist of the ride-by-wire throttle delivers just the right amount of power you require to reach new horizons. A pair of balancer shafts in the 889 cc, double overhead cam, liquid cooled, parallel twin engine increase comfort and reduce vibration, adding to your riding pleasure. The engine has plentiful power, with a maximum output of 77 kW (105 hp) at 8,000 rpm and 100 Nm of torque at 6,500 rpm. This, combined with finesse and manageability, make the engine capable of delivering everything you demand of it, wherever you want to go. Long service intervals of 15,000 km and low fuel consumption make the Norden 901 Expedition's engine even better suited to the tasks you set for it.
BRAKES
To excel on the road and on unmade surfaces, the Norden 901 Expedition needs brakes with both power and control. You can rely on the Bosch ABS controlled system to confidently deliver rapid and precise stopping, no matter the surface or conditions you encounter. The Husqvarna branded J.Juan brake system brings MotoGP derived technology to the Norden 901 Expedition. The four-piston, radial front calipers act on two Ø 320 mm floating brake discs to give you exceptional feel and feedback at the lever. The rear brake has a Ø 260 mm disc and a two-piston floating caliper. The pistons in the rear caliper have isolation plates to maintain heat stability so the brake doesn't get stressed when you tackle long downhill sections on the trail. The Bosch ABS system can be deactivated at the rear wheel for advanced riders.
STEERING DAMPER
The steering damper aids stability while riding on harsh street surfaces or when sudden bumps are encountered, while still allowing for easy handlebar control when riding offroad. Additionally, the frame has provision to allow the fitment of a high-performance adjustable offroad steering damper.
CLUTCH
You will be quick to realise the benefits of the PASC (power assist slipper clutch), which maximises rear wheel grip under full acceleration and prevents rear wheel instability and hopping when downshifting quickly or braking hard into a turn. You will also find it easier to operate because as you open the throttle, the hand effort required on the clutch when changing gear is reduced. Less fatigue means more riding pleasure for longer.
GEARBOX
The Norden 901 Expedition features a 6-speed sequential gearbox with a ratio to suit every condition from walking pace to flying highway speeds. Quick and precise gear changing is ensured thanks to a short shift lever travel, light spring action and, when required, the assistance of the standard Easy Shift quickshifter. The teeth of the 4th, 5th and 6th gears have been glass bead blasted to provide exceptional reliability.
RIDE MODES
To provide the most intuitive riding experience our individual riding modes automatically engage the suitable ABS setting. With three selectable ride modes (Street, Rain, Offroad) and the advanced Explorer Mode, you can instantly choose the best combination of rider aids, just as quickly as the weather and terrain change. Throttle response, traction control level and peak power are all set up differently in each mode. 'Street' mode has a direct throttle response with traction control settings to match paved surfaces and Road ABS is engaged. Smooth enough for less experienced riders or when travelling with a pillion, yet dynamic enough to speed along twisting mountain roads and valleys. 'Rain' mode has a very smooth throttle response, reduced peak power and early traction control intervention ABS is activated on road level and is especially sensitive. The 'Offroad' mode has a smooth throttle response and allows more wheel slip before it activates the traction control. The mode is not lean angle sensitive, the traction control does not intervene when you use a berm to turn, plus the anti-wheelie function is not engaged so you can lift the front wheel over obstacles. In 'Offroad' mode the ABS settings will automatically switch to offroad, so you don't need to browse through the menu anymore. The 'Explorer' mode comes standard on the Norden 901 Expedition and gives you direct control over all functions to create your individual riding mode.
EASY SHIFT
You can apply your full attention to mastering the terrain in challenging environments with the help of Easy Shift, which allows you to make seamless up and down changes of the 6-speed gearbox. A sensor detects when you actuate the gear lever and instructs the ECU to match engine parameters for a fuss-free gear change at any RPM or engine load. The Easy Shift system means shorter shift times and a smoother ride because there is no need to close the throttle and operate the clutch to change gear. As well as improving rear wheel traction, Easy Shift lets you maintain control by keeping full grip of the handlebars.
OFFROAD ABS
You know that braking on unmade roads requires a different technique to road braking and the 'Offroad' mode available in the Bosch ABS system recognises that adventure riding is about exploring the unknown and riding long distances, and the need for the motorcycle to back you up in all situations. In 'Offroad' mode, rear wheel ABS is deactivated, its activation on the front wheel is reduced and data from the lean angle sensor no longer forms part of the system's calculations. So you can now lock up the rear wheel to help steer into corners. Because the front wheel ABS is set to be less intrusive in this mode, the front brake can be used at full strength on loose surfaces. Designed to boost functionality and confidence in every circumstance, 'Offroad' mode extends and refines the capabilities of Bosch ABS to match every adventure. With the latest software update installed your riding modes will automatically engage the suitable ABS setting. Only in the optional Explorer mode you will be able to select your preferred ABS mode seperatly.
CRUISE CONTROL
When you find yourself on long, clear stretches of road you can set the cruise control from the handlebar-mounted switches and focus for a moment on the landscape ahead of you. This is why you travel, for those blissful moments when you feel part of the environment around you. Cruise control is also a useful feature when you don't want to risk creeping over speed limits. Also for your riding ease, the Norden 901 Expedition features a height-adjustable two-piece seat with exceptional grip and comfort in cold conditions, thanks to its heating function. The aluminium tapered handlebar with six mounting positions provides an adjustment range of 30 mm (front to rear) for customisable ergonomics.
MTC
You want rider aids that assist rather than restrict, ensuring you always remain in control. Cornering Motorcycle Traction Control (MTC) is lean angle sensitive and offers seamless interventions. When the system detects that the rear wheel is turning at the wrong speed for the riding situation, throttle input is reduced until the correct level of rear wheel slippage for the selected ride mode and current angle of lean is reached. In 'Explorer' mode, you can control the level of MTC intervention with 9 levels of slip adjust. When front wheel lift is detected, the system reduces the throttle by small increments for a more constant acceleration. As your ambition and experience grow you can, if desired, switch off the traction control to drift the rear and lift the front wheel at will.
CONNECTIVITY
The Connectivity Unit provides Turn-by-Turn+ navigation, Call-In, Call-Out, and music selection from the rider's smartphone. All powered by the sophisticated Ride Husqvarna Motorcycles app, the multi-functional device is essential for every day of every adventure. An optional GPS mount is included with every Norden 901 Expedition and can easily hold your smartphone or a GPS above the dashboard.
RIDE HUSQVARNA MOTORCYCLES APP
Plan for every adventure with pinpoint accuracy using the Ride Motorcycles app. Offering downloadable maps to save on mobile data, the app allows you to plan and refine your route pre-ride by adding up to 128 waypoints. The TFT dashboard clearly displays the guidance from the improved Turn-by-Turn+ navigation at a glance, as well as giving essential information including the remaining fuel range, water temperature, and distance travelled.
CONFIGURE YOUR NORDEN
Make the Norden 901 Expedition your own using the Online Configurator. Add the Technical Accessories that matter most to you depending on your riding style or length of adventure. With each component designed to enhance every ride in terms of comfort or durability, you can design and build your very own Norden 901 Expedition in just a matter of clicks.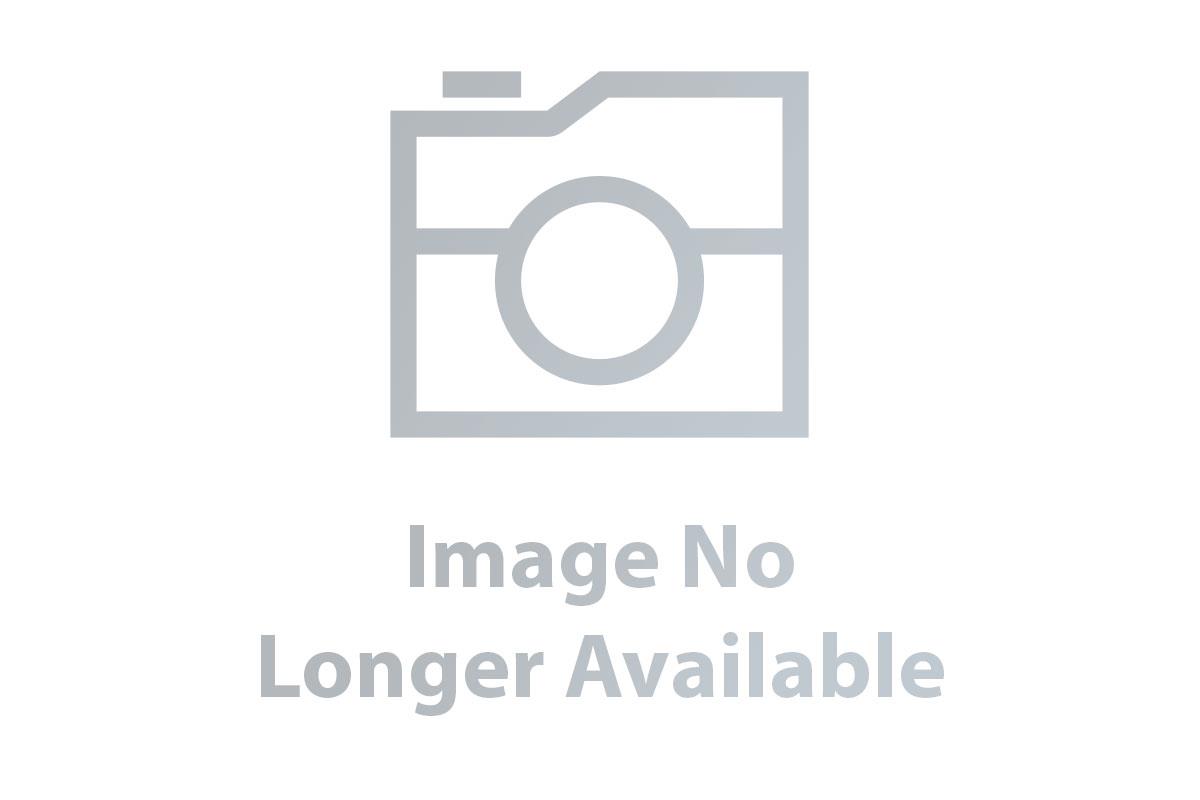 Brand Name
Product Name
Price
Product Availability