1290 Super Duke RR 2023
From £22,999.00
Model Description
Sporting an all-new, darker look, the 2023 KTM 1290 SUPER DUKE RR once again emerges as the ultimate hyper-Naked machine on the planet. Weighing in at a massive 9 kilograms lighter than the standard KTM 1290 SUPER DUKE, and boasting a 1:1 power-to-weight ratio, the KTM 1290 SUPER DUKE RR tears into the tarmac with unmatched aggression. Welcome to the ultimate BEAST.
ADJUSTABILITY
The KTM 1290 SUPER DUKE RR boasts multi-adjustability. From its exceptional suspension, right down to the hand levers, almost all elements of this BEAST can be tailored to the rider's liking. And if that's not enough, you can make it even meaner with a dedicated selected of KTM POWERPARTS. 
KTM RACE ON SYSTEM
Ignition keys are old news. The KTM 1290 SUPER DUKE RR has a "keyless" transponder. No more forgetting your key in your pocket after you've put your gloves on. All you need is to have the key in close proximity to your bike, and you can start up, and hit the road.
BODYWORK
The KTM 1290 SUPER DUKE RR has taken the Naked bike ethos and stripped it down even more. Even the thickness of the panels was carefully scrutinized to ensure optimal weight saving. But, these aren't merely for saving weight – they add additional stiffness to the overall package and present a more muscular, imposing look.
CARBON FIBRE
In an unrelenting hunt to save grams, almost every single body panel is made from carbon fiber. From the rear carbon fiber undertray – that incorporates the license plate holder and taillight assembly – to the ultra-stiff and READY TO RACE carbon front fender, the KTM 1290 SUPER DUKE RR is serious when it comes to weight saving.
GRAPHICS
You would be mistaken for thinking the 2023 KTM 1290 SUPER DUKE RR casts fear into its own shadow. Boasting a blend of gloss black, muted grey carbon, and striking orange tones, it stamps its own authority with an all-new signature look. And let's not forget its RR credentials emblazoned across its flanks in white graphics. 
ENGINE
Boasting 180 hp and 140 Nm, the 1,301 cc LC8, V-Twin, this beating heart of the BEAST deserves little introduction. However, due to the times, this engine is EURO5 homologated, but most importantly, and thanks to an overall weight reduction of 9 kg – the KTM 1290 SUPER DUKE RR has an incredible power to weight ratio of 1:1.
EXHAUST
The KTM 1290 SUPER DUKE RR is fitted with an Akrapovic Slip-On as standard. And as you'd expect from the best in the business, the muffler outer sleeve is made of lightweight titanium, while the end cap is made of carbon fiber. But for those wanting a bit more bite, the optional AKRAPOVIC "EVOLUTION LINE" is a full-titanium, MotoGP™-derived masterpiece. But take heed – this is a racetrack only option and is not street-legal.
AIR INTAKE
To perform like a BEAST, the KTM 1290 SUPER DUKE RR needs to breath like a BEAST. Thanks to a ram air intake positioned in headlight mask, this rip snorting arrangement maximizes air flow by forcing oxygen into the combustion chambers. This reduces the chance of low air pressure and increases the fuel burn rate for optimum performance. 
LED LIGHTING
The KTM 1290 SUPER DUKE RR features LED lighting at all ends. Upfront, LED daytime running lights provide a friendly warning to sportbikes, while the ultra-bright LED headlight burns a hole into any darkness ahead of you. Oh, and as a common courtesy, LED indicators let anyone brave enough to follow know which way you've gone. 
ERGONOMICS
The riding position of the KTM 1290 SUPER DUKE RR primarily aimed at performance riding. The tank has been angled slightly outwards, providing more support on the tank surface while braking and better contact with the bike when dragging elbows. This also means the handlebar is positioned lower for improved control without compromising comfort. 
SEAT
Track-slaying weaponry requires the appropriate seating. For that reason, the KTM 1290 SUPER DUKE RR has a dedicated seat, 10 mm taller than that of the standard KTM 1290 SUPER DUKE R. However, thanks to the rear shock adjustable length the seat height can drop down to 837 mm. Matching the seat height of the KTM 1290 SUPER DUKE R. The seat has been developed to provide riders with the absolute maximum grip, but still providing adequate movement and comfort. All of this is perfectly finished off with an "RR" logo. 
HANDLEBAR
Finding the optimal seating position is made easy with an adjustable 760 mm wide handlebar. Riders can tailor their preferred reach with 4 positions over 22 mm, front to back, making it easy to attack corners and crucial for hanging on down the straights.
SWITCHGEAR
A great deal of testing was done to develop the robust and intuitive motorcycle switchgear on the KTM 1290 SUPER DUKE RR, which incidentally, pushes all the right buttons. Riders can now adjust the wheel slip easily via paddle buttons on the switchgear, while in TRACK or PERFORMANCE MODE, or can set two programmable switches for fast access to favored features or setting of their choosing.
FOOTPEGS
Developed for track use and finished with carbon heel guards, these CNC-machined aluminum footpegs are adjustable to 12 different positions for any rider to find their perfect fit. They also allow for a higher lean angle and provide better foot grip than standard. What to switch things up and reverse your shifting pattern? No problem there either. 
RIDER AIDS
Many traditionalists might frown at the sight of electronic rider aids, saying they interfere with the purity of the ride. However, when it comes to the KTM 1290 SUPER DUKE RR, all these electronic features are designed to enhance the riding experience, to be less intrusive, and ultimately, to help tame the BEAST.
FRAME
The frame uses the engine to increase torsional rigidity, meaning the KTM 1290 SUPER DUKE RR is super stiff. This allows for an effortless, confidence-inspiring riding position, translating into a faster ride. This is achieved by maximizing the feedback from the chassis and the front tire. The frame also makes use of thick diameter tubes with thin walls for optimal stiffness and weight.
SUSPENSION
Think of the suspension elements on the KTM 1290 SUPER DUKE RR as the muscles that work to get the power to the ground in best and most efficient way. Every component has been considered to improve the handling, adjustability, and performance of this track-shredding BEAST. 
FORK
The KTM 1290 SUPER DUKE RR has taken things seriously upfront. Featuring WP APEX PRO 7548 Closed Cartridge forks, this is a different breed of BEAST. With improved performance and responsiveness of the front-end damping, and is made from high-quality CNC, lightweight materials, the WP APEX PRO 7548 guarantees the best performance for race-oriented motorcyclists and professional racers.
REAR SHOCK
Taking charge of the rear, the KTM 1290 SUPER DUKE RR employs the use of a WP APEX PRO 7746 Shock, which has been custom-made according to the unique specifications of the KTM 1290 SUPER DUKE RR. Developed in close co-operation with current World Championship and factory riders, the WP APEX PRO 7746 Shock delivers unparalleled performance on track and street thanks to the new SCS Big Valve Technology. The WP APEX PRO 7746 Shock allows for high and low speed compression as well as rebound and pre-load adjustment and even allows the pilot to adjust the shock length from 353 mm to 360 mm.
WHEELS AND TIRES
Getting all that pent-up anger to the asphalt comes courtesy of 7-spoke ultra-lightweight forged wheels mated to Michelin Power Cup2 tires. Sharing the same design standards as those found on the KTM RC 16, these wheels tip the scales at a full 1,5 kgs less than the standard KTM 1290 SUPER DUKE R wheels. This means less unsprung mass, better braking performance, acceleration, and lightning-fast response when flicking through the bends. Meanwhile, the track-ready rubber warms up remarkably quickly due to its unique dual-compound architecture. The front tire size is 120/70 ZR17, and the rear is a massive 200/55/ZR17.
STEERING DAMPER
A race-derived WP APEX PRO 7117 steering damper has been fitted to the KTM 1290 SUPER DUKE RR, which is identical to that used by the WP racing teams. The WP APEX PRO 7117 allows riders to adjust the damping up to 30 clicks, helping them find the perfect setting for any condition. 
BRAKES
Reining this BEAST comes courtesy of 4-piston BREMBO Stylema monobloc calipers clamping onto 320 mm floating discs up front, and a twin-piston floating caliper biting a 240 mm disc at the rear. Oh, and don't forget about the just-as-potent ABS technology mated to the braking system.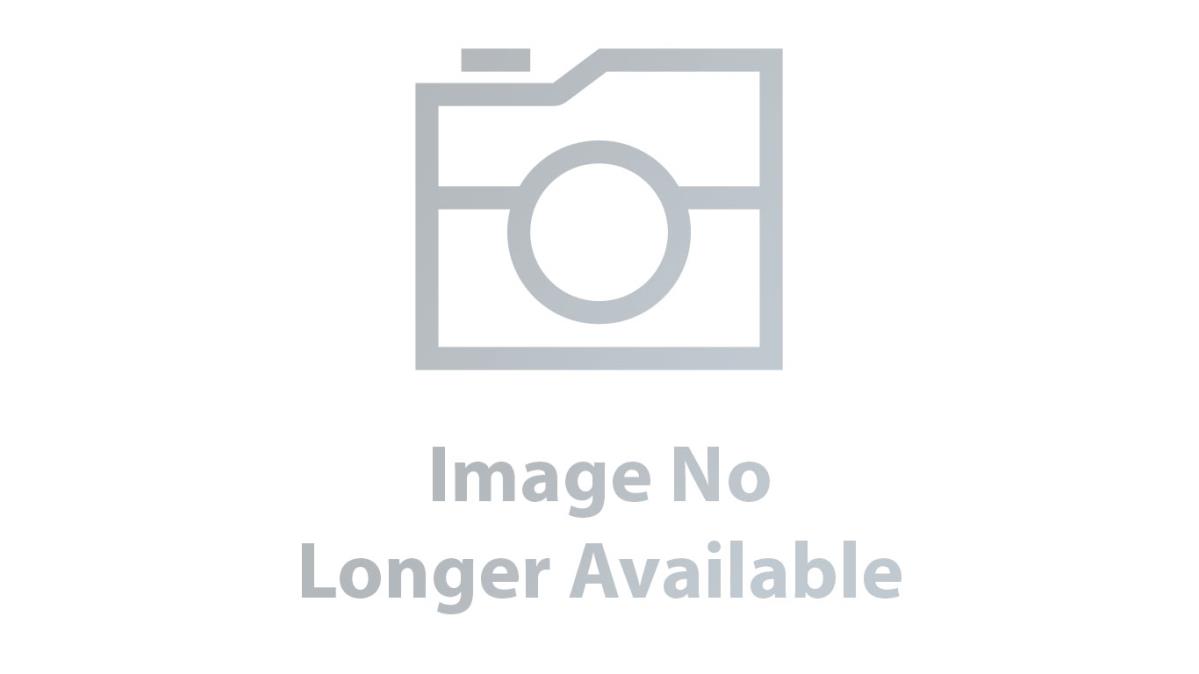 Brand Name
Product Name
Price
Product Availability