890 Duke GP 2023
£9,699.00
Was £10699.00
Incredible savings with KTM PowerDeals
Model Description
The KTM 890 DUKE GP is unparalleled in the middle-weight arena. Boasting
an all-new and totally unique GP-derived CTG, a lightweight chassis
providing unmatched agility in the twisties, and heavy-hitting power
delivery for the straightaways, the KTM 890 DUKE GP hits as hard as
you'd expect – with the visual impact to match.
ENGINE
The LC8c engine shares a great deal of its ferocity with the ultra-sharp KTM 890 DUKE R. Boasting a hard-hitting 115 Hp and 92 Nm, this compact, liquid-cooled 8 valve powerplant, is the most compact twin in class punching way above its weight in terms of output.
CYLINDER HEADS
The 8 valve DOHC cylinder head contains twin chain-driven camshafts and one sparkplug per cylinder. Additionally, the camshafts in the KTM 890 DUKE GP are assembled, which makes them even lighter than forged camshafts. DLC coated finger followers, steel valves and a hydraulic chain tensioner complete the cylinder head assembly.
BALANCER SHAFTS
No one enjoys unpleasant vibes. That is why the KTM 890 DUKE GP employs the use of balancer shafts placed in front of the crankshaft and in the cylinder head to ensure the smoothest power delivery and minimal vibration.
CYLINDERS
Coated aluminum cylinders are an integral part of the sleeveless engine casing design of this 889 cc parallel twin. This open deck cylinder construction allows for optimal cooling, improved production tolerances and reliability.
PISTONS
Lightweight box pistons sit at the heart of the KTM 890 DUKE GP. Featuring a pin bearing with bronze bushings, providing less friction and maximizing the rev-ceiling of the engine, this engine enjoys chasing the redline.
CRANKCASE
The KTM 890 DUKE GP features horizontally split crankcases, which are aluminum high pressure cast, allowing for reduced wall thickness, less weight and improved engine cooling.
PASC CLUTCH
The slipper clutch allows riders to enter corners confidently without locking up the rear wheel under hard deceleration or when downshifting, while remaining feather-light on the clutch finger.
OIL CIRCULATION
The engine employs a compact, semi-dry sump system with oil being actively pumped out of the crank case, clutch housing, and gearbox. This ensures any unnecessary oil flow through the motor, reducing power loss through friction. To cool down the oil, the engine is equipped with an oil cooler similar to that fitted to the larger LC8 engines.
RIDE-BY-WIRE
Instead of the electronic injection system's throttle valves being controlled by cables, ride-by-wire processes throttle twist grip movements with the help of electronic sensors and activates the throttle valves accordingly using servo motors. However, our ride-by-wire on the KTM 890 DUKE GP goes the extra mile: It electronically translates the throttle commands of the rider into the best throttle valve positions for the current riding situation. The new logic of the engine mapping automatically adjusts the fueling per cylinder. Choking, jolting and involuntary wheelies are a thing of the past. Voluntary ones, however, could easily be a thing of your future.
EXHAUST
A stainless-steel thing of beauty. The middle damper centralizes mass and allows for a relatively small muffler that plays a dramatic soundtrack. Hundreds of test bench runs and complex simulations ensured that this exhaust system contributes decisively to the tractable torque curve and excellent emission standards.
AIR FILTER
Short intake funnels result in instant throttle response from the subframe-fitted airbox, while the air intake on the sides, allows the KTM 890 DUKE GP to keep things cool while you gun it.
COOLING
A wide radiator optimizes airflow, which also ensures optimal cooling while things heat up on the street or track.
FRAME
The incredible handling characteristics of the KTM 890 DUKE GP are founded on the dynamic, load bearing design of the tubular chassis. Engineers had one goal in mind, and that was to keep the chassis as rigid and compact as possible for sharper turn-in and greater lean angles, allowing it to slice through the turns with extreme responsiveness.
SUBFRAME
The subframe is cast aluminum and houses the airbox. No plastic covers, no additional brackets – everything is cast into two connected pieces to reduce complexity and weight. The triangular shapes in the subframe allow for a stronger, stiffer construction.
SWINGARM
The die-cast, open-lattice swingarm is meticulously manufactured and has been optimized for stiffness and stability while still offering excellent flex characteristics. By using a direct link for the rear shock, complexity and parts are reduced.
SUSPENSION
The KTM 890 DUKE GP boasts a WP suspension package which has been specifically developed to get the most of the power output and handling characteristics, with dedicated factory settings, springs, and base valve fittings in the front forks.
FRONT FORK
A set of WP APEX 43mm open cartridge upside-down forks take care of things up front, making use of split function technology. The front fork make use of linear springs which are not only lightweight, but also guarantee intuitive feedback and feel, with the base valves improving high-speed damping.
TRIPLE CLAMPS
The cast aluminum triple clamp stiffness has been tuned to match the flex of the fork, contributing to the sporty handling and excellent feedback. Clever engineering of the triple clamps and the handlebar clamps mean four different handlebar positions are possible for that perfect riding position.
REAR SHOCK
The high-quality gas-assisted WP Suspension rear shock absorber is fitted with lightweight linear spring which, together with tailored factory settings, offers improved progression and overall comfort.
STEERING DAMPER
This reliable and sensitive WP steering damper is setup to give ultimate feedback to the rider, while keeping the front wheel steady and uncompromised over uneven tarmac. You won't even know it's there, until that one nasty bit of road comes up mid corner.
WHEELS
The KTM 890 DUKE GP is fitted with extremely lightweight, alloy wheels manufactured in a low-pressure die casting process. This adds to lower unsprung masses and overall weight. Also, they're painted in loud, bright orange, so there is no mistaking its namesake.
TIRES
The KTM 890 DUKE GP is fitted with Continental ContiRoad rubber as standard. These feature ultra-fast warm-up technology, which boasts improved wet weather grip, increased durability, and stability, and offer natural, easy handling on all road surfaces.
BRAKES
Premium brakes mean maximum deceleration in all riding conditions. At the front wheel, the KTM 890 DUKE GP is stopped by two radially mounted four-piston fixed calipers and two 300 mm discs. At the rear, a single disc and a single-piston floating caliper provide all the stopping power you'd ever need. But in case you need more, both ends are supported by KTM's Cornering ABS.
FUEL TANK
The KTM 890 DUKE GP adds decent tank range to its arsenal with a 14 litre tank. We like to call it 14 litres of fury.
HANDLEBAR
A tapered aluminum, 760 mm wide handlebar puts you in full control. It's adjustable, with 4 positions on the triple clamp and can be rotated in three further positions for that perfect riding position.
SEAT
With an easy-to-reach of seat height of 820 mm, all riders can enjoy the KTM 890 DUKE GP at full tilt. A grippy seat cover allows riders to move around the bike easily but has enough grip to keep them planted at extreme lean angles. KTM 890 DUKE GP also features a unique hard pillion seat cover, giving a leaner, more aggressive look, but also setting it apart as a proper single-seater street racer.
FOOTPEGS
Cast from aluminum, the foot pegs fitted to the KTM 890 DUKE GP cater to a comfortable riding position, while still creating maximum ground clearance allowing for impressive lean angles. Adjustable foot pegs are also available as a KTM PowerParts option for those who would like to go all out, and race-ready reverse shifting is also possible without any additional parts.
HAND LEVERS
The KTM 890 DUKE GP makes easy work of dialing in the controls with a set of adjustable brake and clutch levers, with careful consideration to ensure easy adjustment with gloves and while on the move.
TFT DASHBOARD
Like all pilots, DUKE riders need easy access to information. In that regard, the KTM 890 DUKE GP features an intuitive multicolor, light variable TFT dashboard. Best of all, as the revs rise, the display bars change color to indicate when to shift, either spurring you on or warning you that the engine is too still cold for flat-out backroad attacks.
LED LIGHTS
The KTM 890 DUKE GP features a unique LED headlight with styling cues taken from THE BEAST itself. This high-performance LED headlight is flanked by two LED strips that function as daytime running lights, ensuring maximum illumination and attention. An LED taillight is also mounted to the KTM 890 DUKE GP – which will be seen the most by those you overtake.
RIDER AIDS
The KTM 890 DUKE GP boasts a number of rider aids, designed to offer riders peak performance, safety, and usability, without hindering overall rideability. This means, most of the time, you won't even know they are there – but rest assured, they're doing their job to keep you tearing into the next set of twisties with full confidence.
RIDE MODES
Riders can choose from four ride modes, namely: SPORT MODE for more aggressive riding, STREET MODE for comfortable urban riding, RAIN MODE for when things get a little slippery, and the optional ultimate attack mode – TRACK MODE. This gives KTM 890 DUKE GP pilots full power output, the ability to dial down the traction control, smooth out the throttle, and switch off the anti-wheelie for rear wheel antics.
TRACTION CONTROL
The KTM 890 DUKE GP boasts a collection of advanced electronic wizardry which rivals some top-end sportbikes. Most crucially, is lean-angle sensitive Cornering MTC (Cornering Motorcycle Traction control), which reduces engine output at the faintest hint of wheel slip. This is done in an extremely smooth, barely perceptible interference allowing the rider to simply get on with the ride with complete confidence. Depending on the selected ride mode, Cornering MTC also allows for several levels of traction slip at the rear wheel for more spirited riding styles. And for the daredevils, we give you: the off-switch!
OPTIONAL QUICKSHIFTER+
The KTM 890 DUKE GP can be equipped with a race-derived Quickshifter+ as an option. This allows upshifting and downshifting to be executed without using the clutch lever, for quicker shift times, more precision when powering out of corners – and sounds pretty awesome too.
OPTIONAL TRACK MODE
Available as an option, TRACK MODE allows more levels of customization, allowing riders – or racers in this instance – to tailor throttle control, traction control slip level, anti-wheelie functions and launch control as and when they need it.
OPTIONAL MSR
The KTM 890 DUKE GP can be equipped with MSR (Motor Slip Regulation) as an option, which works in the opposite direction of the Cornering MTC. This means there is no chance of accidentally locking up the rear wheel under downshifting or abrupt throttling-off. MSR ensures you retain full traction, complementing the function of the slipper clutch in low grip situations.
SUPERMOTO MODE
SUPERMOTO MODE allows enthusiastic and experienced riders to lock up the rear wheel – a prerequisite for committed supermoto riding and deliberately executed slides. This means ABS is deactivated on the rear wheel, while maintaining ABS function on the front.
MSC WITH CORNERING ABS
A key component of the comprehensive BOSCH MSC assistance package is the lean-sensitive cornering ABS. In a nutshell, this means riders have increased confidence during hard braking, even at extreme lean angles.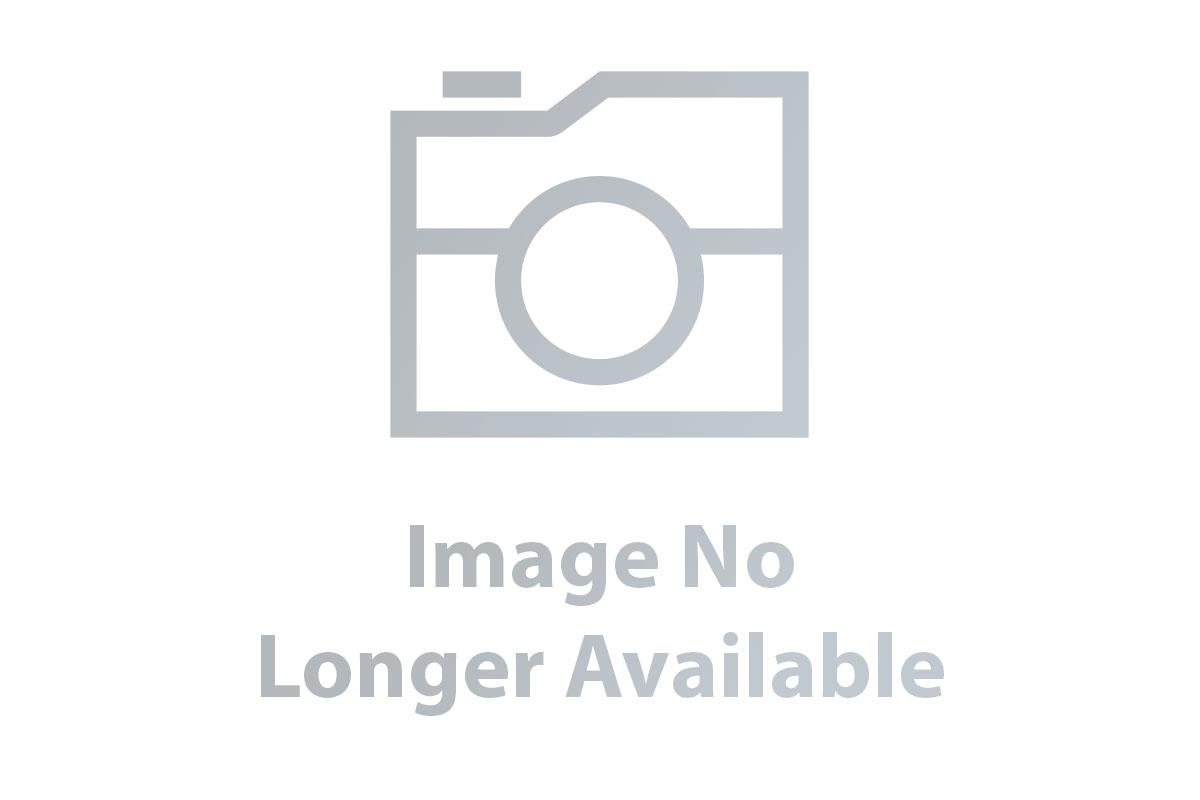 Brand Name
Product Name
Price
Product Availability