KTM STEPS UP ITS MINI-CROSS OFFERING
2024 KTM SX 'Minis' hit the track with a completely fresh approach in the development of READY TO RACE motocross machines aimed at grassroots racing.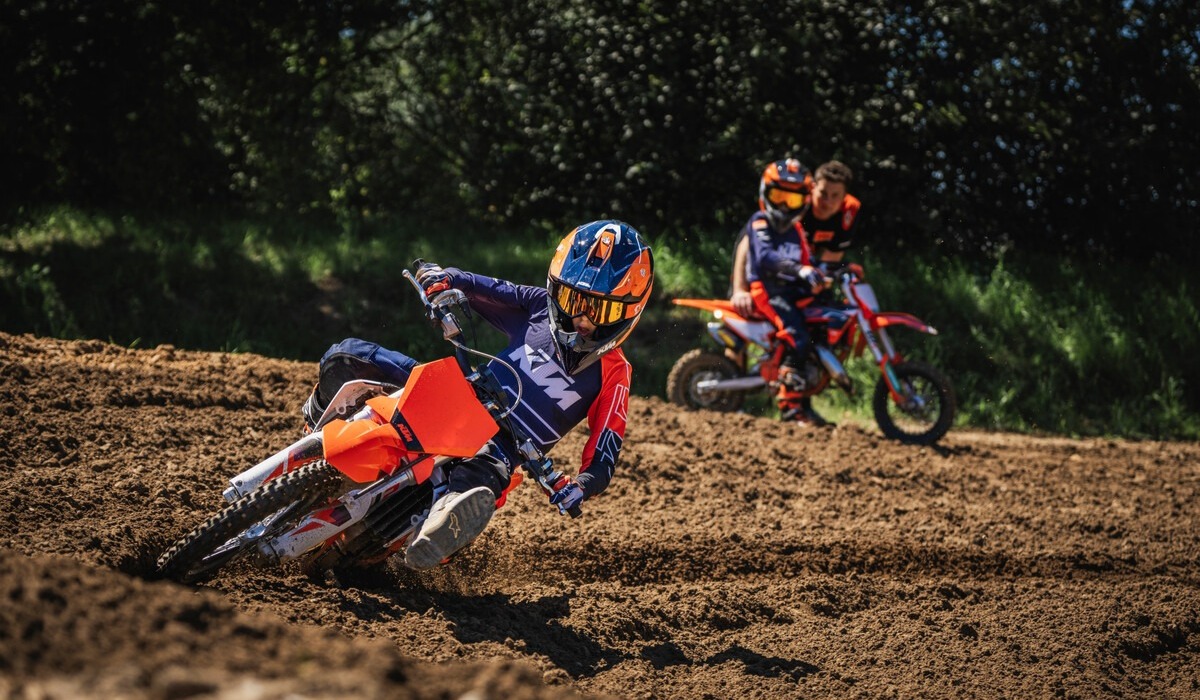 Using scientific data, the 2024 KTM 50 SX has been developed to be as erganomically close to a scaled-down version of a full-size KTM SX machine as possible, with careful consideration given to young riders and body proportions compared to adults. This has been considered in the design and development phases of the 2024 KTM 50 SX as well as all of its components.
Likewise for the first time, the development of the 2024 KTM 65 SX was done in close collaboration with a number of international test riders, who have been successfully racing and testing the different development stages over the last two years. This has resulted in a brace of mini-crossers that not only look like miniature READY TO RACE motocross machines but also share a superior level of quality and attention to detail.
With top-level handling and performance being a critical and essential part of mini-cross, both the 2024 KTM 50 SX and 2024 KTM 65 SX are built around a new, advanced steel frame with a lightweight polyamide glass fibre reinforced steel 2-piece subframe.
This has allowed for a revolutionary change to mini-cross, in that the new frame allows for multi-adjustability to cater for different rider heights. Suspension, handlebar position, bodywork and subframe are now height adjustable to match the growing needs of young riders. Seat height is adjustable between 634 mm to 683 mm for the 2024 KTM 50 SX and 730 mm to 760 mm for the 2024 KTM 65 SX.
Regarding suspension updates, both mini-crossers feature the latest in suspension technology, with a 35 mm USD WP XACT AER fork taking charge at the front. On the rear, an all-new fully adjustable WP XACT monoshock is fitted for perfect balance and damping characteristics, with both models benefiting from revised fitment and geometry.
For model year 2024, the KTM 50 SX FACTORY EDITION will also find its way onto the track, boasting a brace of top-shelf high-performance components over and above the standard 2024 KTM 50 SX spec sheet.
Staying true to its name, the 2024 KTM 50 SX FACTORY EDITION is wrapped in a Red Bull KTM Factory Racing inspired graphics kit, with an orange, high grip diamante KTM FACTORY SEAT. Performance is also upped thanks to a full FMF exhaust system and Iridium BRISK FE-specific spark plug, making it the ideal choice for young up-and-coming champions.
The 2024 KTM Sportminicycle range is the perfect representation of KTM's dedication to mini-cross, with the same amount of energy and attention to detail and created by the same passionate team in Austria who are also in charge of the race-proven full-size models.
The 2024 KTM Sportminicycle range is available to order now from Authorised KTM Dealers, with the first units due to land in UK showrooms from December 2023. Individual model retail prices as below.
KTM 50 SX 2024 – £3,999
KTM 50 SX FACTORY EDITION 2024 – £4,399
KTM 65 SX 2024 – £4,999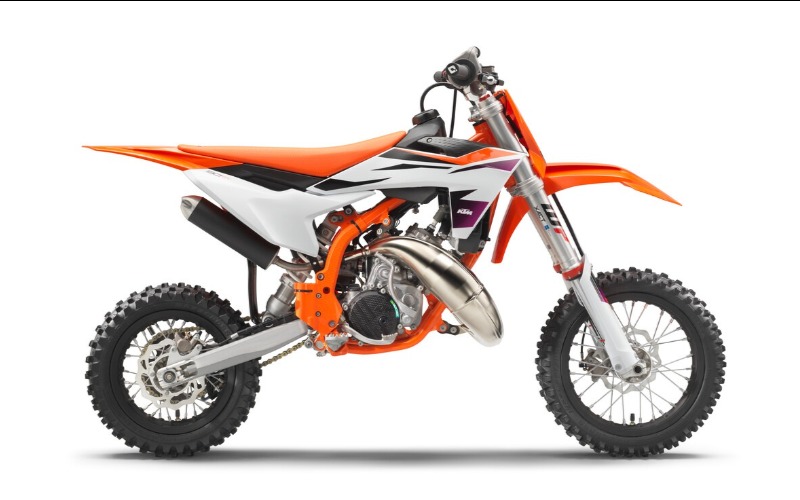 50 SX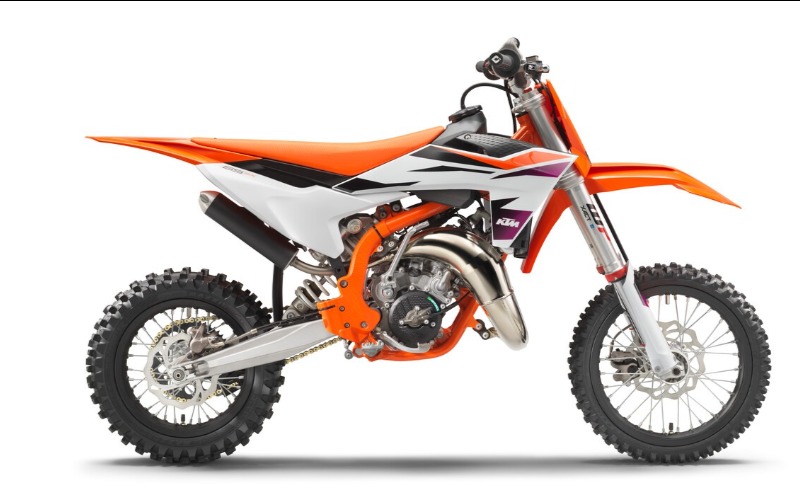 65 SX