FSR 250CC COOL GLOSS GREY
£4,350.00
Model Description
Straight From The Lab
When we added the original all-black, low-down, street machine that is the FSR to our model line-up, we didn't think we could make it any more beautiful. Turns out we could.
The gloss finish cool grey tank and panels on this new FSR have to be seen in the flesh (or, more appropriately, metal) to really be appreciated. And once you do, you will be hooked – this bike is that good.
So this year, grey is the new black. But then maybe it always has been…
Keep It On The Down-Low
We wanted to create a Mutt with a sporty vibe. OK, so our version of sporty might be a little different to most peoples, and the FSR sure as hell ain't no Isle of Man contender, but do we care – we sure don't. This is a Mutt – a low-down gritty motorcycle with an outlaw custom-racer vibe.
The main difference with the FSR compared to our other models is the new lightweight 17″ cast wheels shod with mean road rubber. This combo really lets you throw the FSR into the corners along with blasting the straight lines.
With a slightly smaller wheel comes a lower seat height. If you haven't got legs like Crazylegs Crane or if you just like your bikes slammed on the deck then the FSR is the puppy for you. In fact, this little ripper is the lowest seat height of all our bikes.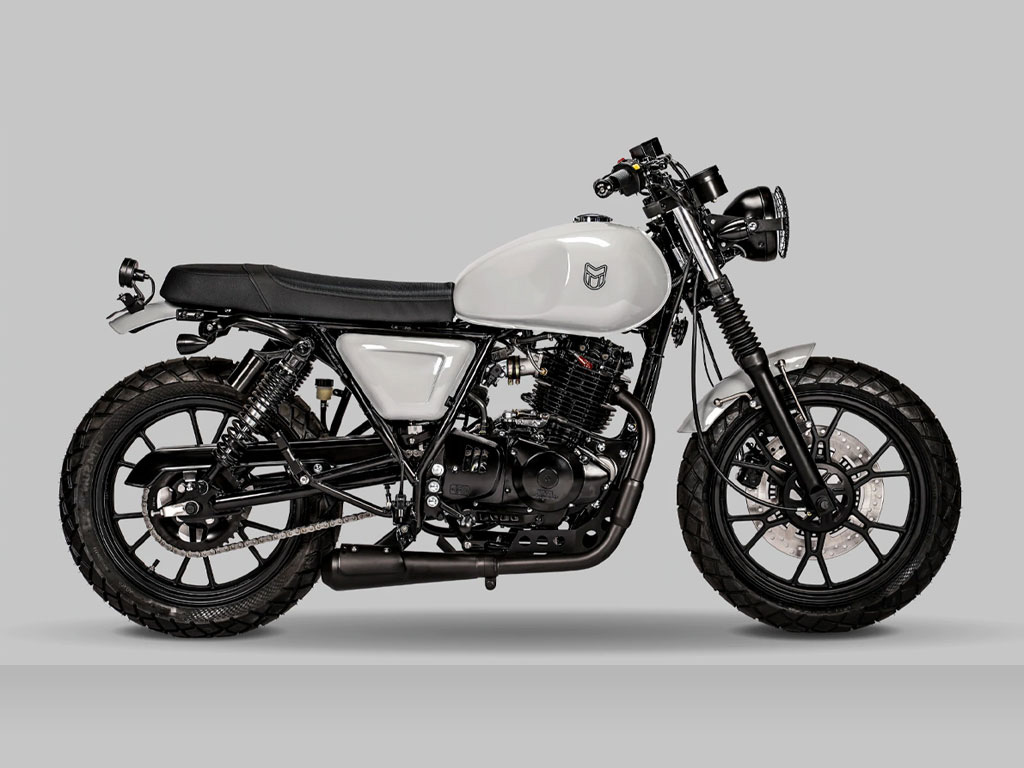 Brand Name
Product Name

FSR 250CC COOL GLOSS GREY
Price
Product Availability